Kinder Institute of Life Planning is proud of the team that advances our vision for a better world when everyone is life planned. Email info@kinderinstitute.com to reach our team members.
Maryellen has been with Kinder Institute of Life Planning since its inception in 2003. She has held a variety of roles in program marketing, client communication, event planning, program logistics and organization, book editing and promotion, budgeting, billing, as well as myriad behind-the-scenes administrative tasks. As Program Manager, Maryellen oversees all aspects of Kinder Institute's training programs from the planning phase through completion and follow-up. It has been her pleasure to facilitate the delivery of Kinder Institute's life planning methodology to thousands of advisors and their clients worldwide.Maryellen earned a B.A. from the University of New Hampshire and lives in eastern Massachusetts with her husband. She prioritizes time and travel with her three grown children, their spouses and grandchildren, and enjoys tennis, hiking, and biking.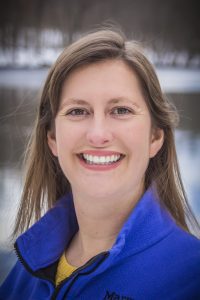 As the Chief Operating Officer for Kinder Institute of Life Planning, Lora works closely with George Kinder, a team of expert trainers, and the office staff to bring Life Planning to the world! She oversees the company's marketing and communication strategies, partnership development, and trainer relations. Lora is a strong believer in the power of the life planning process to bring clarity and meaning to people's lives and thinks everyone should have the opportunity to be "life planned." She is an assistant trainer for the EVOKE
®
Life Planning Training, The Seven Stages of Money Maturity
®
Training, and Life Planning Mentorship.Lora earned her B.A. in English Writing (Creative Nonfiction) from the University of Pittsburgh with a Global Studies Certificate. An outdoor recreation professional, Certified Professional Coach, and Registered Life Planner
®
, Lora runs her own business, Coach Outdoors, using coaching and life planning skills to help her clients map their next life adventure. She serves on her town's Affordable Housing Committee, The Edna St. Vincent Millay Society's Board of Trustees, and trains paddlesports instructors with the American Canoe Association. You can find Lora in her element outside paddling, biking, or hiking with her wife and their dog Kipper.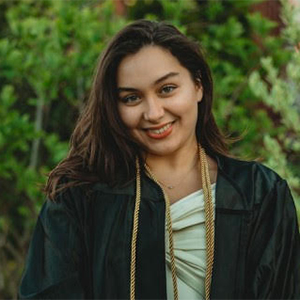 Lydia joined Kinder Institute of Life Planning in 2022 as Digital Content Manager. Her role focuses on supporting the marketing efforts, communications, and storytelling of Kinder Institute's vision for everyone to be life planned. She develops and executes marketing plans and supporting the production of George Kinder's personal creative pursuits. Lydia believes in the importance of Kinder Institute's mission of bringing life to the center of financial advice so that clients can pursue their lives of greatest meaning.
Lydia is originally from North Carolina and is a graduate of Suffolk University where she earned her B.S. in Film and Media Production. Her role with Kinder Institute allows her to combine her passions for art, design, and film into supporting a mission-driven business. Lydia continues her artistic development outside of Kinder Institute through drawing, painting, writing, and creating her own original short films.
Stay In Touch With The Latest News From Kinder Institute!
Receive updates on new and upcoming courses, the latest news in Life Planning, and our most recent blog posts.