Working on a piece about Life Planning and/or want to interview a Registered Life Planner® (RLP®) for your blog, podcast, or other publication?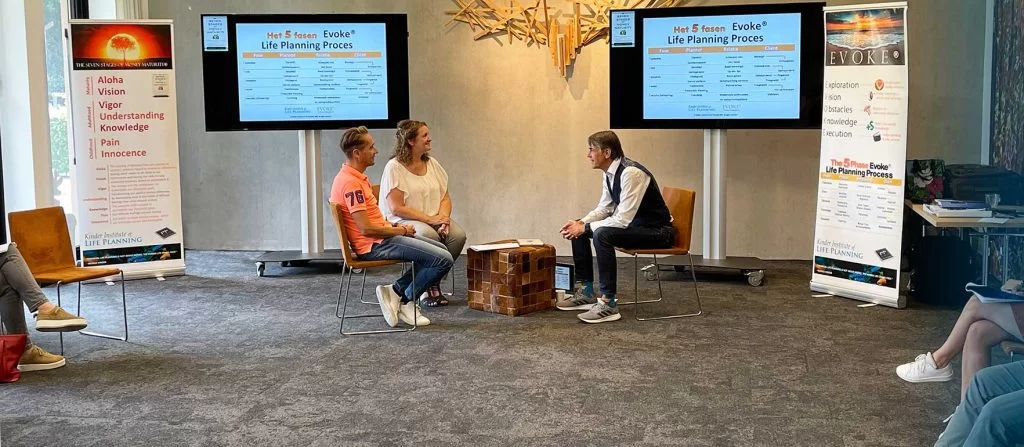 Contact us by email at info@kinderinstitute.com and let us know:
your intended topic or angle
specific questions you'd like to ask
your deadline(s)
intended publications, audiences and/or venues
We're happy to share information about Life Planning and will connect you to appropriate experts from our global community and/or the Kinder Institute of Life Planning team. 
For consumer/client audiences:
What is Life Planning?
Why should my financial planner be a Registered Life Planner?
Why is Life Planning the best form of fiduciary financial advice?
How does Life Planning help people unlock the greatest values in their lives?
How can people who can't afford a Life Planner at present get started doing their own life planning, online?
How do Kinder Institute's "Three Questions" help people discover what matters the most to them?
What should clients expect from their initial meetings with a Registered Life Planner?
For financial advisor and other professional audiences:
How does Life Planning create a client-centered financial practice?
How have RLP designees incorporated Life Planning into their existing practices?
What do financial professionals say about their experience of Kinder Institute's Life Planning training?
How do RLP professionals use the life planning approach in their personal financial decisions?
What are some client success stories within a life planning practice?
If properly introduced and attributed to George Kinder and Kinder Institute of Life Planning, media professionals may include our signature "Three Questions" in their stories about life planning.
Question One
Imagine that you are financially secure, that you have enough money to take care of your needs, both now and in the future. The question is: How would you live your life? Would you change anything? Let yourself go: Don't hold back on your dreams. Describe a life that is complete, that is richly yours.
Question Two
Now imagine visiting your doctor, who tells you that you have only five-to-ten years left to live. The good news is that you won't ever feel sick. The bad news is that you will have no notice of the exact moment of your death. What will you do in the time you have remaining to live? Will you change your life – and how will you do it?
Question Three
This time your doctor shocks you with the news that you have only one day left to live. It's not about what you would do on that day. Notice what feelings arise as you confront your full mortality. Ask yourself: What did I miss? Whom did I not get to be? What did I not get to do?
For clarification on attribution, contact info@kinderinstitute.com.
Please let us know if you include the "Three Questions" in your article or podcast so we can share it with our audience.
Please include the following in publications about the Kinder Institute of Life Planning, its RLP® designation, and its programming:
Kinder Institute of Life Planning, founded by George Kinder in 2003, advances the practice of "whole-life" life planning as the most fiduciary, most comprehensive, and most client-centered form of financial planning.Experiential training courses, mentoring, and continuing education unite our over 600 Registered Life Planner
®
(RLP
®
) designees around the world meeting the growing demand for life-centered, client-centered financial planning. Kinder Institute's resources for consumers include a
searchable database of RLP professionals
and an
interactive online DIY life planning guide
.
https://www.kinderinstitute.com/
George Kinder
Please visit 
georgekinder.com
 for information on interviewing George and to view his past interviews and current projects and interests.
Images are available for use with prior approval. Credit: Kinder Institute of Life Planning.
For high resolution images, please email info@kinderinstitute.com.
Stay In Touch With The Latest News From Kinder Institute!
Receive updates on new and upcoming courses, the latest news in Life Planning, and our most recent blog posts.