Kinder Institute is known for our immersive, experiential training programs that facilitate personal and professional development and learning. Our retreat-like residential training venues let you relax into the setting and focus fully on enhancing your skills.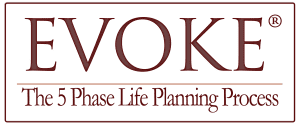 Our in-person EVOKE® Life Planning Training is held over five days and begins with a welcoming gathering. The immersive experience, which includes some evening work, features classroom sessions, 
group meals, 
and work with partners that keeps you engaged right to the closing celebration. We choose our course venues so you'll be able to be fully present and embrace your life planning learning journey.
For EVOKE courses, all meals are provided at our venues, including breakfast, lunch, and dinner, throughout the duration of the course. Breaks are taken every ninety minutes-to-two hours and include snacks. Kinder Institute will arrange meals based on your specified dietary preferences and bill you after the training.
Warren Conference Center and Inn, Ashland, MA, U.S.
The Warren Conference Center and Inn, used for EVOKE Life Planning courses, is located on 100 acres of farm, woods, and lakefront just 25 miles from Boston, in Ashland, MA. The center includes overnight accommodations, dining, and professional meeting spaces. For more information,
visit warrencenter.com
. Rooms are available but limited. Overflow rooms are typically available at the Fairfield Inn & Suites by Marriott Boston Milford. Kinder Institute will arrange accommodations and meals and bill you after the training.

George's Home in Hana, HI, U.S.
Experience Kinder Institute's EVOKE Life Planning course at our founder's Maui Island home. Located off the main road in Hana, George Kinder's spacious home overlooks the ocean and is surrounded by green pastures. We use the main living and dining area as our classroom with indoor and outdoor breakout spaces. Meals are held on-site, and accommodations are hosted off-site in private residences. Meals are catered using quality local ingredients and you will be charged approximately $100/day for lunch and dinner, plus refreshments. 
Reasonably priced lodging in the area is scarce and registrants are responsible for booking their own accommodations at or near the venue.  Prices, along with the quality of the lodging, range from about $150 – $350 (or more) per night and often needs to be booked many months in advance.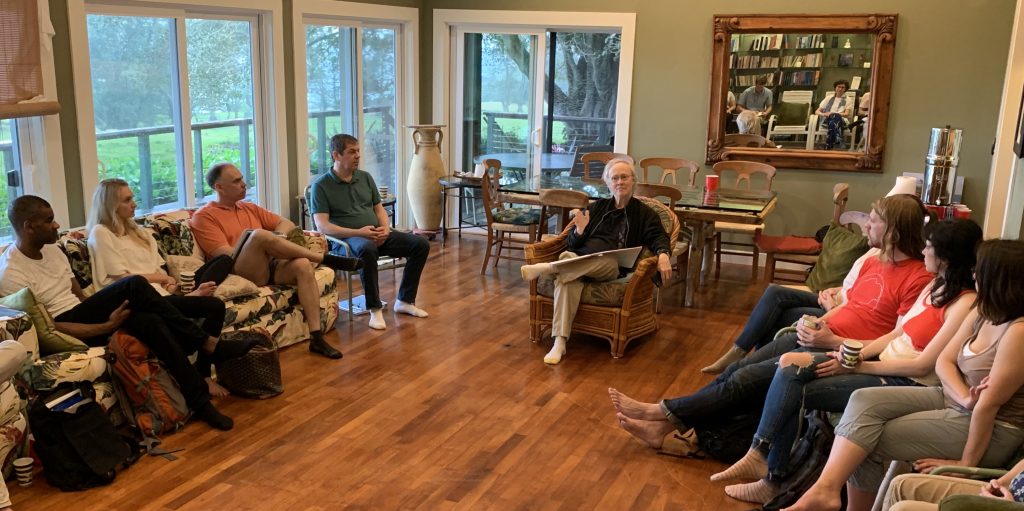 Gaunt's House, Dorset, U.K.
Gaunt's House is a lovely historic mansion situated on spacious grounds featuring walking trails, gardens, and a lake about 170 kilometers (105 miles) southwest of London, and is accessible by car, train, and bus. It is the perfect respite to host an EVOKE Life Planning training. The rooms are private and comfortable; most have shared bathrooms, though some ensuite rooms are available for an extra fee. The training takes place in a spacious library with a fireplace and cozy seating. Fresh, home-cooked vegetarian meals are provided daily. Kinder Institute will arrange accommodations and meals and bill you after the training.

We often select more traditional hotel or office conference room settings for some of our training courses, including The Seven Stages of Money Maturity® Training and Life Planning Mastery. These venues allow an easier flow of conversation and offer spaces for small group break-out sessions and one-on-one coaching.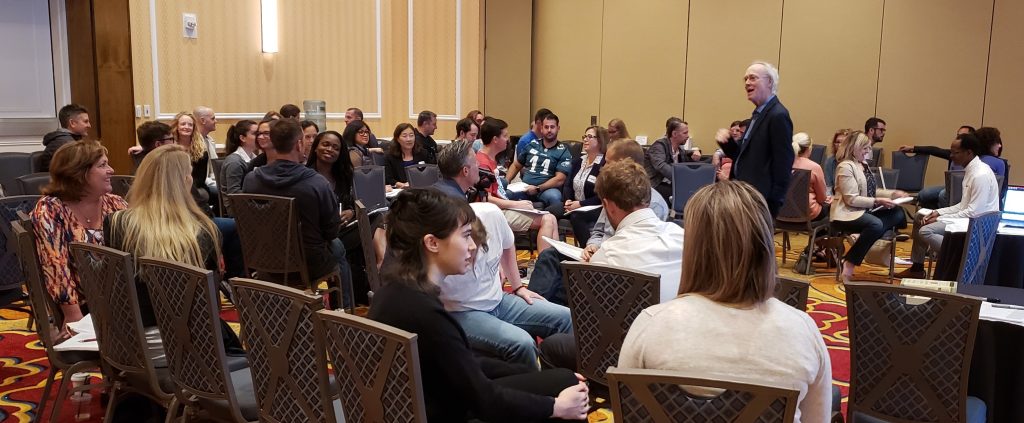 We offer online options for all of our life planning courses, currently using Zoom. These video conferencing courses are listed on the Course Schedule page and use "Online" in their titles.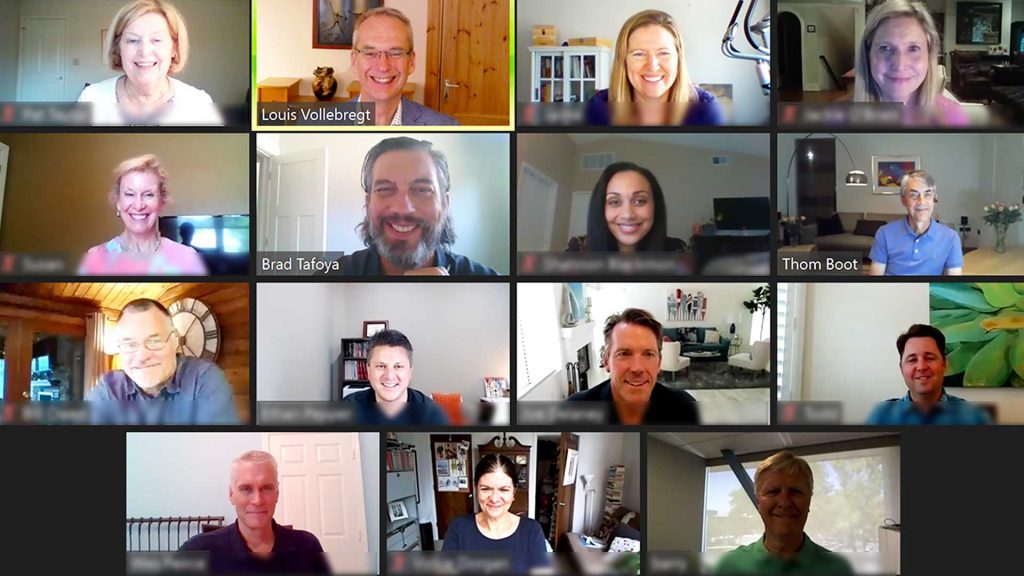 Upcoming Courses at Kinder Institute