Kinder Institute of Life Planning is proud of the trainers that fulfill our mission with every course they teach. Email info@kinderinstitute.com to be connected with our trainers.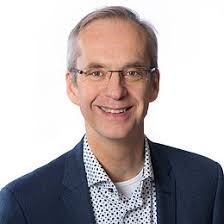 A Kinder Institute Master Trainer, Louis Vollebregt studied sociology, anthropology and psychology with the University of Groningen but eventually shifted to a career in financial services instead. He has several decades experience in various management and sales positions with Equity & Law/AXA in the Netherlands and developed leading financial planning programs for financial advisers. In 2004 he founded his own business, Means in Progress, and remains an active executive management coach and trainer focused on business and personal effectiveness; his clients include several large companies in the financial industry. For the past fifteen years he has incorporated Life Planning into his practice and has been an international trainer and mentor with Kinder Institute of Life Planning, working with financial advisers from around the world. Louis is also a personal Life Planner for entrepreneurs and acts as a mediator of complex business dissolutions. Louis is a Master Trainer of EVOKE® Life Planning and The Seven Stages of Money Maturity courses and a Trainers' Coach/Educator for Kinder Institute of Life Planning. English and Dutch Speaking.
louisvollebregt.meansinprogress.nl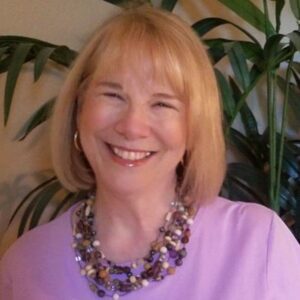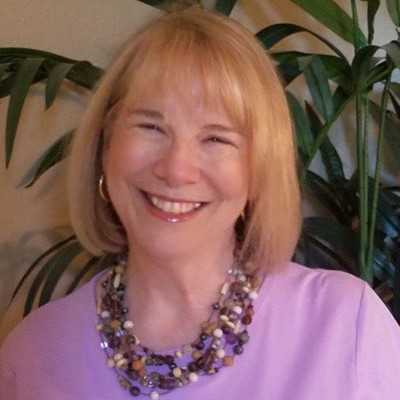 Mary Zimmerman has a passion for talking about money and meaning. This passion has taken her around the globe, most recently to India, to lead The Seven Stages of Money Maturity® Training, based on the work of George Kinder. She is the owner of PATH Financial Strategies, LLC, in Chandler, Arizona. PATH is an acronym for "planning at the heart." Mary is one of the founding members of the Kinder Institute of Life Planning and is the first certified faculty member of the Institute in the United States. She is a former board member of the Financial Planning Association of Greater Phoenix and is trained in The Art of Hosting Conversations about Money. She is certified in Levels I and II of Spiral Dynamics. Mary is a member of the National Association of Tax Professionals, the National Society of Accountants, American Mensa, and the Nazrudin Project, a global think-tank of CFP® professionals and others dedicated to the human and spiritual aspects of money. Mary is a Co-Trainer for the EVOKE® Life Planning Training and The Seven Stages of Money Maturity® Training. She also assists with Life Planning Mentorships. English Speaking
Trainer Spotlight: Mary Zimmerman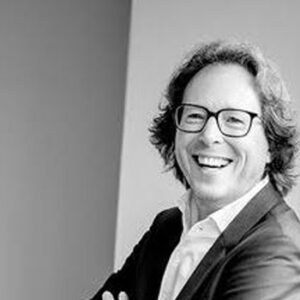 Nationally and internationally, Gerard van der Made supervises and trains teams and organisations in innovation, change and growth processes, he stimulates individual pleasure and effectiveness as an Executive Business and Life Coach, and he inspires and confronts groups as a leading speaker. In the Financial Industry in the Netherlands Gerard supports and inspires banks, insurance brokers, insurance companies, and branch organisations, in their search for inner renovations in their line of business, during the transformation processes and in the development of new concepts; always from the perspective of humanity, durability and profitability; not only over a short, but especially over a longer period of time. In this field Gerard is well known as a promoter of the Kinder Institute. He delivers the Seven Stages, EVOKE® and the Mentorship program in Dutch and English and provides all kinds of lectures, workshops and conferences on request on the subject of Money Maturity, Financial Life Planning, Advising from the Within and Life Planning in a wider perspective. Gerard is a Master Trainer of the EVOKE Life Planning and The Seven Stages of Money Maturity courses. Dutch and English Speaking.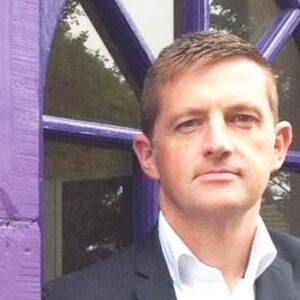 Nigel is a founding Independent Financial Advisor (IFA), and one of the UK's leading trainers of Financial Life Planning. He's worked in the financial services industry for over 20 years and is committed to using his knowledge and experience to transform the way it operates, ensuring more people benefit from financial plans that get profound results. Nigel earn the RLP
®
designation in 2011 after being drawn to take The Seven Stages of Money Maturity
®
course in London. As a bit of background, Nigel left school to work in a bank as a teller. A few years in, he came to realize that the leads he was passing his friend, an adviser, were earning him six times more money than what he was making, so he too became an adviser. After 14 years he saw himself as a glorified salesman and became frustrated with targets, even though his production was sixth in the country out of 2,500 advisers. He became self-employed and built a business that grew to 10 advisers, however he became frustrated again realizing that it was all about the money. Something was missing, which fell on deaf ears in the firm. In a short space of time, Nigel was drawn to a business coach, who helped him see the bigger picture, and he found George Kinder's work which reminded him that money is just a facilitator. He calls attending The Seven Stages of Money Maturity and called it "a life changer." He sold his shares and left the business to set up on his own, which enabled him to practice and preach financial planning done well. Since earning his RLP designation in 2011, he has developed into a Kinder Institute trainer. He has been involved in about 10 EVOKE
®
Life Planning courses and has had the privilege and enjoyment of leading two. He calls the trainings "truly magnificent weeks to experience." When he's not helping clients live their dreams, Nigel is an avid sports enthusiast. He enjoys playing golf, watching American Football, and being a local football referee. He spends most winter weekends watching his two sons playing football and the summer on the Scottish coast. Nigel's an active member of the local chamber of commerce and champions local, independent businesses to help owners and the local area to succeed. Nigel is a lead trainer for the EVOKE Life Planning Trainings for Kinder Institute of Life Planning. English Speaking.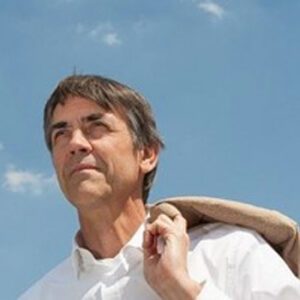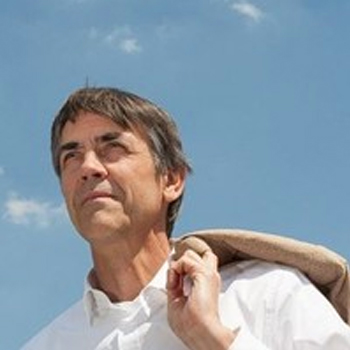 Thom studied International Economics at the University of Tilburg and became involved in financial services in the early nineties. Starting as a financial advisor, Thom became an entrepreneur in 2000. He first met George Kinder in 2003 in the Netherlands and earned the RLP designation in 2008. From then on his focus was on Life Planning and he founded his company Thomorrow Lifeplanning. He co-founded the Association of Lifeplanners (VLPN) in the Netherlands and inspires others to work in this wonderful profession. In joining the Next Step Factory Cooperation (NSF), Thom is also helping entrepreneurs to make a difference. His own next logical step was to become a Kinder Institute trainer in order to share and inspire others. Last but not least: Thom is living his life plan! Thom is co-trainer on both The Seven Stages of Money Maturity Workshop and the EVOKE Life Planning Training and hosts the Mentorship program in the Netherlands. English, Dutch, and German Speaking.
Trainer Spotlight: Thom Boot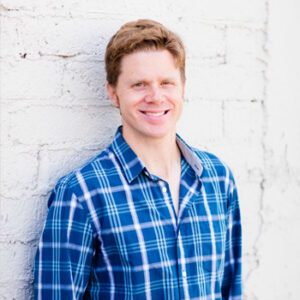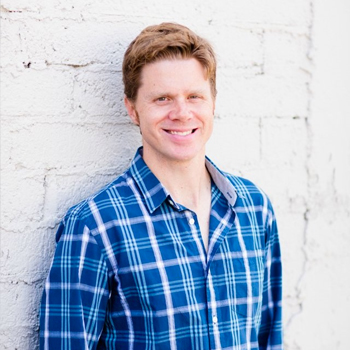 Scott Frank is the founder of Stone Steps Financial, a financial planning and investment management firm located in Encinitas, CA that helps families and professionals align their money with life. He is passionate about pursuing a life-long learning model in order to best serve his clients and holds the Chartered Financial Analyst (CFA), Certified Financial Planner™ (CFP
®
), and Registered Life Planner (RLP) designations. Scott was named to Investment News 40 under 40 in 2019 and has contributed to numerous articles on personal finance for the Los Angeles Times, CNBC, the Washington Post, and USA Today. When he's not helping clients pursue their financial goals, you'll find Scott co-hosting, Real Personal Finance, where he and another financial advisor break down listener's personal finance questions into easily digestible answers, training advisors the EVOKE process at Kinder Institute of Life Planning, surfing, or hanging out in Cardiff, where he lives with his wife and two boys. Scott is an Assistant Trainer for the EVOKE Life Planning Training, The Seven Stages of Money Maturity Training, and Life Planning Mentorship. English Speaking.
Trainer Spotlight: Scott Frank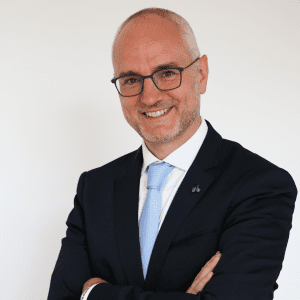 Before studying economics and starting his career as a financial planner in 2004, Sebastian Jersch worked as a professional musician in classical orchestras. The power of non-verbal communication through music, capable of moving our hearts, creating and releasing feelings, and connecting people, remains deeply rooted in his life experience. When he was introduced to Kinder Institute's method of life planning and experienced the art of inner listening, it was like a return to the essence of the connecting element of every art, the sensing and experiencing of dissonance or resonance in and with people. By combining the soft side of financial planning that comes with the life planning approach with all the technical expertise (tax rules, investing, and retirement details) that financial planners are intimately familiar with, Sebastian now understands the true potential and responsibility that lies in financial planning when done right. Since then, his work as a financial planner has taken on a whole new meaning and direction, and he has felt privileged to see the wonderful results that this consulting approach brings to the lives of his clients in his daily practice. Sebastian is managing director of his own financial planning practice and wealth management firm Neo Consult in Marburg (Germany), founded in 2011. He and his team are focused on helping clients see their potential and use it accordingly. In order to ensure the consulting standard and to offer a homogeneous customer experience across all advisors in the company, all senior advisors have earned the Registered Life Planner (RLP) designation. As the first person to earn the RLP designation in Germany, Sebastian is passionate about training other professionals to pass on this art of communication so they can help their clients lead more meaningful lives. As Co-Trainer for EVOKE and The Seven Stages of Money Maturity trainings and an Assistant Trainer with Life Planning Mentorships, Sebastian works together with Louis Vollebregt and Thom Boot to bring Life Planning to Germany. English and German Speaking.
www.neoconsult.de/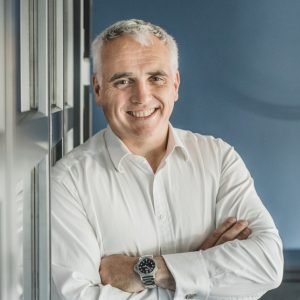 Justin is a CISI Chartered Fellow, Chartered and Certified Financial Planner, SOLLA Accredited Later Life Adviser and host of
The Retirement Café podcast
. He founded and runs retirement planning specialists
MFP Wealth Management
in Christchurch, Dorset, helping successful people to retire well and future-proof their wealth. As a Registered Life Planner (RLP) designee and financial coach, Justin supports and inspires his clients to live fulfilling lives. He co-authored
Ready, Steady, Retire!: Plan Your Way to Success in a Redefined Retirement
and has a growing following on his retirement planning YouTube channel. He regularly shares his retirement planning expertise at events for both consumers and other financial planning professionals. Prior to becoming a RLP, Justin felt that he was doing a great job as a financial planner but was missing a crucial step of helping his clients' determine the purpose of their money. In 2009 Justin discovered George Kinder and his teaching. After attending Kinder Institute's trainings, he quickly realised it was the way to have a significant impact on his clients' lives. He saw life planning as a better way to give advice and to deliver much more value into his clients' lives. He has integrated life planning into his retirement planning practice, MFP Wealth Management, ever since with phenomenal results for clients and is now a co-trainer for EVOKE Life Planning and The Seven Stages of Money Maturity® courses. English Speaking
mfpwealthmanagement.co.uk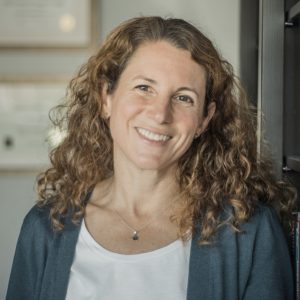 After gaining a first Class Honours Degree in Modern Languages and a Post-Graduate Diploma in Marketing, Kathy spent the first 15 years of her career managing big brands for blue chip companies. Then in 2011, after the birth of her second daughter, she joined husband Justin to develop their retirement planning practice, MFP Wealth Management. Kathy created and implemented the firm's Operations Management System, leading to MFP being the first firm in the UK accredited to the new British Standard in Financial Planning, BS8577, and has helped put financial life planning at the heart of MFP. In 2018 Kathy completed the EVOKE Life Planning Training and earned the Registered Life Planner (RLP) designation in 2019. She delivers life planning to her own clients as part of her own life plan and is an assistant trainer on the Mentorship programme in the UK. English Speaking.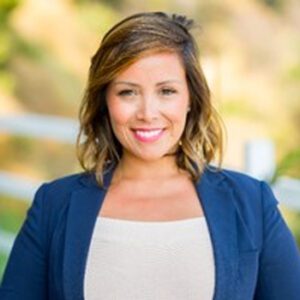 Cristina Livadary is a Certified Financial Planner
®
and Registered Life Planner. Formerly she led sales and consulting efforts as a Regional Director for Russell Investments, one of the world's largest institutional investment consultants. In this role she worked for the Advisor and Intermediary Services division in both Southern California and Hawaiian markets. Cristina has consulted for and worked with over 10,000 financial advisors. After years of experience in the industry she grew dissatisfied with the wide disparities in knowledge, empathy, and skill within the advisor population. Today, she is the CEO & Co-Founder of Mana Financial Life Design and believes that even greater success can be achieved by solving issues holistically – with individuals and their families. Cristina designed her own life plan and has transitioned to her dream career as a financial life planner who does everything in her power to positively impact the lives of her clients. When she's not hard at work, you can find Cristina in the great outdoors. She is passionate about surfing and adventuring around the world. Cristina is an Assistant Trainer with the EVOKE Life Planning Training, The Seven Stages of Money Maturity Workshop, and Life Planning Mentorship Program. English speaking.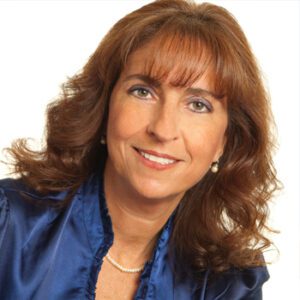 Rosemarie McKinnon is a CFP
®
with one of Canada's largest financial planning companies, IG Wealth Management for over 20 years. She became Canada's first woman to earn the RLP designation in 2010 and brings the EVOKE process as a value-added experience to her clients. EVOKE is the way she does financial planning. Rosemarie is an Assistant Trainer for the EVOKE Life Planning Training and Life Planning Mentorship Program. English speaking.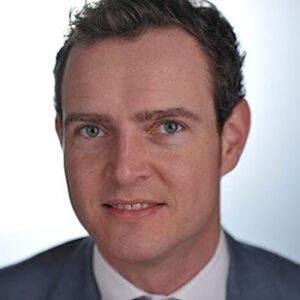 Nadam Schmidt, RLP, CFP
®
has worked in the financial services since 2002 at ABN AMRO, RVS, ING (Wealth Management), and ING Investment Advice. Working from a local branch in Amsterdam, he is now the first and only practicing Registered Life Planner at ING. Besides aiming to be the best possible Life Planner for his clients, he is on a mission to educate ING and other employees of large banks to build an advisory service that is truly customer-centric rather than product and money focused. He is specialized in business implementation of life planning on AUM basis in sales oriented organizations. While being a pragmatic financial planner, he is also inspired to integrate mindfulness and personal development into life and business. Nadam started life planning in 2017 and has been assisting in trainings since 2019 under the guidance of Louis, Thom, and Anita. Dutch and English Speaking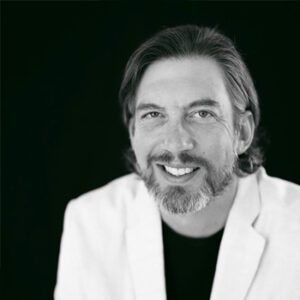 After 20 years of being a CPA and helping clients decipher complicated taxes and guide them through the financial implications of business and life transitions, Brad went through his own personal life transition. After several months of self-reflection and soul searching, he started to notice or perhaps paid more attention to the emotions that came up with clients around their money, taxes, and finances. The realization that there is a relationship between money and feelings led Brad on a journey of reading books and articles about the psychology of money. His study deepened his understanding of himself and led to better understanding and empathy for what his clients were facing. Looking for more, he attended The Seven Stages of Money Maturity workshop led by George Kinder himself. After a day and a half of the workshop, George chose Brad for a life planning demo and proceeded to make him cry in front of 30 strangers, all CFP
®
professionals and CPAs. He became hooked on Life Planning instantly! Brad now offers life planning to his clients and is trying to make Life Planning what he does full-time. Brad is a CPA, CFP
®
, and RLP. Brad is an Assistant Trainer of the EVOKE Life Planning Training, The Seven Stages of Money Maturity, and Life Planning Mentorship. English speaking.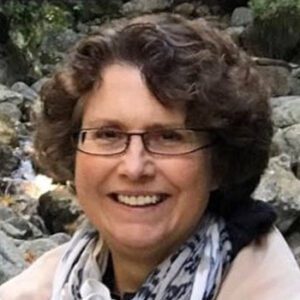 Anita feels the best way to live life is through helping others. Early in her career, she found work that allowed her to not only help people but really connect with them. She started as a financial adviser with AMRO Bank in the Netherlands. She worked in the bank's front office and soon was appointed to be the branch manager. Although the banking role seemed to fit her perfectly, Anita deliberately chose to make a career switch because she didn't feel right putting product sales before her customers' interests. After several other client-oriented jobs, Anita was introduced to the work of George Kinder. His EVOKE method was the missing link in her job at the bank. In 2014, she became an RLP and began using Life Planning to help clients live with purpose and create fulfilling lives. She began assisting with the the Kinder Institute's trainings in 2015 and has had the privilege to work intensively with George and some of the best international trainers. Anita is a global Co-Trainer of the EVOKE Life Planning training. She feels that doing this fulfilling work helps not only the participants but that they will in turn help to improve the lives of many other people. Because of her highly developed empathetic ability and her profound knowledge of the EVOKE process, Anita is very capable of conveying the Kinder ideas with passion to whomever is open to it. English and Dutch Speaking