Financial advisors of all kinds are increasingly interested in learning how to work with "the whole client," to understand not just their clients' net-worth, but also their deeper values and aspirations.
Life planning creates a more valuable and meaningful experience for both the advisor and the client. Since it's based on the unique client, life planning provides more individually tailored, satisfying, and sustainable financial advice.
By earning our RLP designation, financial advisors show they're trained to listen deeply and help clients discover, articulate, and then achieve their life dreams–using expert financial planning to bring those dreams to reality.
Our immersive, experiential training programs put advisors on both sides of the life planning relationship process. Under the teaching and guidance of the expert life planning professionals on our training team, advisors learn how to help their clients build life plans, in part by working through the process of building their own.
In addition to completing EVOKE® Life Planning and The Seven Stages of Money Maturity® courses, RLP designees benefit from a six-month formal teacher-and-peer mentorship approach to help them implement life planning into their existing or new financial advising practices.
"An amazing experience that helped me become a better person and provided a deeper understanding of how to really affect the lives of my clients.​"
ARE YOU INTERESTED IN WORKING WITH A LIFE PLANNER?
Our free online directory includes hundreds of advisors who have trained with Kinder Institute of Life Planning, and now serve a wide range of clients, with varying financial backgrounds and individual needs, in locations around the world.
Design and deliver the life of your dreams.​
Start your life plan at Life Planning For You, a free, do-it-yourself experience of the life planning process. Respond to inspirational exercises to gain clarity on the values you want to prioritize and deliver your most important goals in short order. This online tool helps you listen to your authentic self, visualize your most fulfilling life, identify and address obstacles, and learn about resources that can support you.
You are the top expert on you, so start your life planning journey today from the comfort of your home.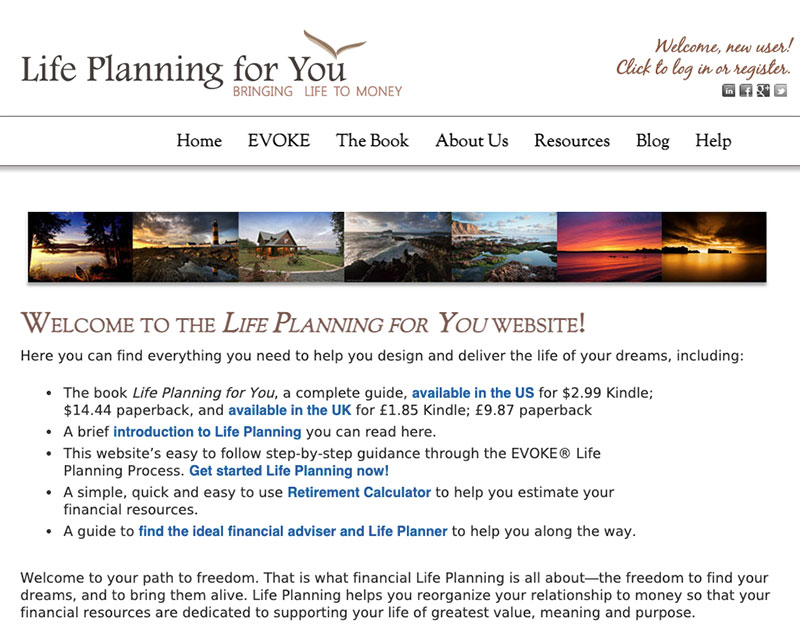 Upcoming Courses at Kinder Institute
Stay in touch with the latest news from Kinder Institute!
Receive updates on new and upcoming courses, the latest news in Life Planning, and our most recent blog posts.