By Joan Sharp, CFP®, RLP®, CeFT™, CAP®, MSFS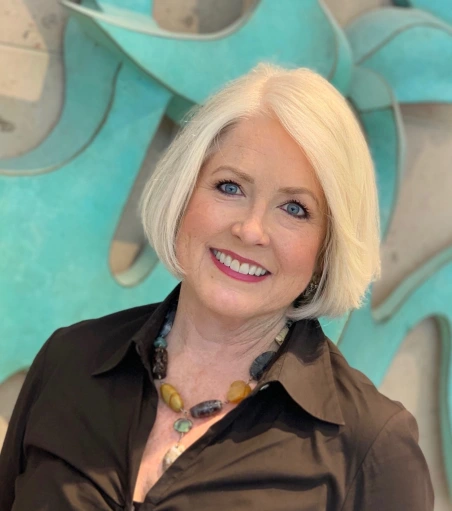 In my work at River Family Advisors, I refer to myself as a Family Advisor rather than a financial planner. Every person is part of a family; this is where money stories and life expectations start. I work with clients on their vision paying close attention to a person's beliefs, to what inspires them, and to their imagination for the future. This exploration involves considering a person's vision before resources. I also work to discover the values that guide their decision making.
This approach didn't come out of thin air. It is the result of the amalgam that was my childhood and the education and experiences I've lived since then. From learning about art to seeing money or lack thereof dictate choices, the early years lent too much power to money. I didn't want finances to be the primary driver, the excuse or reason for any decisions I was going to make for myself, or anyone else.
The Registered Life Planner® process, taught by the Kinder Institute, gave me tools to be a better listener for my clients, prompting me to ask questions, and to guide individuals on their discovery of their life vision. The Kinder Institute training showed me how to put a process together to start walking toward that vision and how to adjust the journey, narrowing or expanding the path, as the vision evolved.
I believe there is more than one way of achieving your vision for the future. Using education and professional experience as an example, armed with a degree in Economics, I used my work in marketing and sales for major consumer packaged goods' brands as a way to understand the broader business world. I studied businesses and tracked their stocks decades before moving into Financial Services, long before earning an MS in Financial Services. I also fulfill my life vision when I endeavor to make philanthropy benefit both parties. I invest time and experience in exchange for education and fulfillment with a non-profit whose mission with whom I identify.
I know first-hand what it is like to work with personal accountants and investment advisors who have a lack of understanding of my vision. In the early years of my career, I learned to self-advocate – that identifying and voicing my intentions brought inner harmony. Utilizing the Kinder Institute Evoke process is a helpful tool in determining a path ahead for my clients. I take it one step further and look at these questions as a means of identifying a vision – a continuous journey that is about a process, not a goal.
I've built River Family Advisors by pointing out the underlying vision and values of my clients, by helping to plan resources, and for clients to communicate that vision to others. I want to transform what was previously an unusual occurrence into a conversation that is commonplace. I hope to leave a legacy of empowerment, where people are living and communicating their vision and purpose – changing the conversation for years to come.
---
Joan Sharp is the founder and visionary behind River Family Advisors, Changing the Conversation from money to Vision™. Joan serves in philanthropy by sitting on the boards of Easter Seals, DE, Maryland's Eastern Shore, Delaware Historical Society, and is a Trustee of the Christiana Care Hospital System.
Joan L. Sharp, CFP®, RLP®, CeFT™, CAP®, MSFS
Registered Life Planner®
Certified Financial Transitionist®
Chartered Advisor in Philanthropy®
Joan@RiverFamilyAdvisors.com
W: (302) 427-9888
C: (302) 383-9678