By Ariadne Horstman, CFP®, RLP®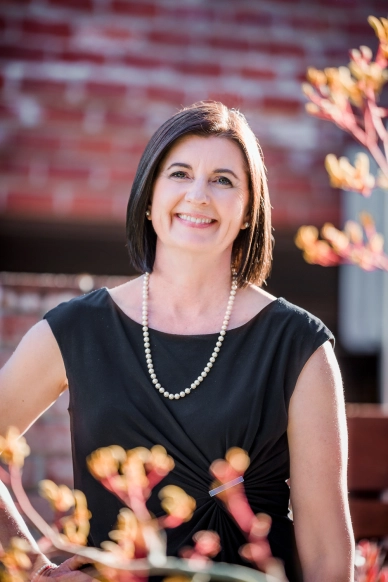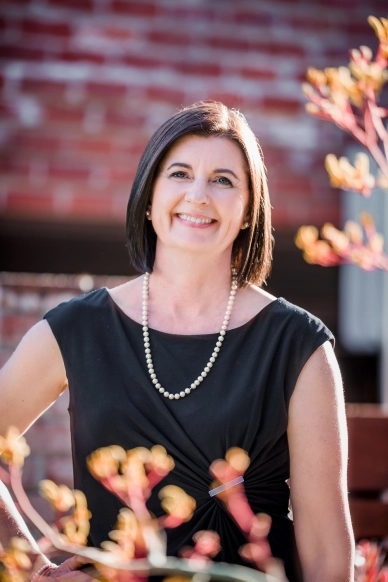 I signed up for the Kinder Institute's EVOKE® Life Planning Training in Hawaii after reading on the FPA messaging board that the course was a "life-changing experience." I was eager for just that because it would tie in with my financial planning business. I hesitated because of the cost, the time commitment, and the distance of the Hawaii training location. Now, when I recall our early morning meditations with the sound of the sea in the background, it is a vivid memory that I can take with me the rest of my life.
The class was held at George Kinder's home in Hana, Maui and made for a very special adventure. Considering the current pandemic and other factors, I'm not sure it will be possible again, but I am hopeful that others will be able to have this opportunity in the future.
The initial 5-Day training in the EVOKE® method was intense. We role-played each client meeting stage in front of the full group again and again to ingrain the practice into muscle memory. The 6-Month Mentorship that followed was essential to master the integration of Life Planning into my work and my personal life. The mentorship helped me figure out how to actually use the process with clients in different situations.
The RLP® training program provided clarity in my own life and helped me refine what I wanted to achieve, how I wanted to live, and what I wanted to focus on. My husband and I have been able to make our individual visions work together in our lives. The training made me think a lot more about implementing important life changes right away and not putting them off or dreaming of them for later in retirement. The simple fact is that we never know how long we have in this life. The current pandemic illustrates that life is very precious and can be shorter than we think.
Similar to how I made changes in my personal life, I've integrated those same concepts into my financial planning practice, Appreciate Finance, and it is working well. While it is rare that I carry out the full EVOKE® Life Planning method in the exact, multiple meeting process illustrated during the training program, I've chosen to use parts of the process or a shortened version wherever I can.
I have noticed, and other Life Planners have told me, that clients generally don't start working with us because we use the Life Planning process, at least most of them don't. Instead there is a completeness to the experience that the clients only recognize later. Prospective clients don't realize how important Life Planning can be for them when they are looking at the website of a potential financial planner. I believe Life Planning is one of the most important parts of the financial planning process. To educate the public more, I've begun to share more information on Life Planning through my social media accounts, marketing materials, and website.
I've had prospective clients tell me in the initial consult meetings that Life Planning will not be useful or necessary because they already know what they want. They only want to focus on the financials and the numbers. In working with these clients, my approach is, by necessity, more subtle. However, whether they recognize it or not, Life Planning is incredibly useful for the whole process of financial planning and I try to incorporate elements into their meetings. How else will I know that their financial resources are really working for them? Other prospective clients are excited about the concept of Life Planning and embrace it wholeheartedly. In these cases, I can go about the process in a more straightforward manner.
By working with clients and guiding them through the changes that they want to make in their lives, I have discovered that this emotional side of the process – uncovering and working with clients' goals and dreams, is much more important than anything else. Occasionally when I show my clients that they can achieve their goals right away, they don't necessarily choose to make the changes they thought they wanted, but just knowing that they can make those changes is both freeing and exciting to them. These clients realize that they're able to live their lives in a different way knowing that they could leave their job or change their situation at any time and go and live their dream. It seems like the knowledge that you have a choice is often enough to feel free, even if you choose not to act.
I learned recently that there are almost 500 Registered Life Planners® in the world; I feel part of an exclusive society! I wish more people did this. Even more than the process, the communication lessons that I learned through my Life Planning training are critically important, such as how to be an active and empathic listener and the importance of pausing during conversations. I can still see our trainer Louis Vollebregt demonstrating the pause and hear him saying with his finger raised and a gentle smile "wait… wait… wait…."
Sometimes I'm not able to put all the Life Planning skills into practice seamlessly, but I know it's important. I understand the techniques I've learned through the Kinder Institute are valuable for both my clients and for me as their planner. Every day I'm learning to use the method more and more. The skills are useful in my life and relationships in addition to my business. Ideally, I'd like to do the 5-Day EVOKE® Life Planning Training again in Hawaii with George and Louis and hope that will happen one day in a post-COVID world.
---
Ariadne Horstman, CFP®, RLP®, is the founder of Appreciate Finance. She has practiced as a financial planner since 2008. Prior to her financial career, she worked in Silicon Valley's tech industry and before that in Europe. Ariadne has lived in India and France and is fluent in French. Her international experience is an important part of her work. In her time as a Registered Life Planner®, she has found that starting with discovering clients' most essential goals for a fulfilled life is the best way to make sure their finances will be channeled to fully support those objectives. Ariadne lives in Palo Alto with her husband and two teenagers, enjoying travel (local at this point), hiking, yoga, horseback riding and meditation. A graduate of Smith College, she completed her financial planning coursework at UC Santa Cruz.