By Donna Rasile, RLP®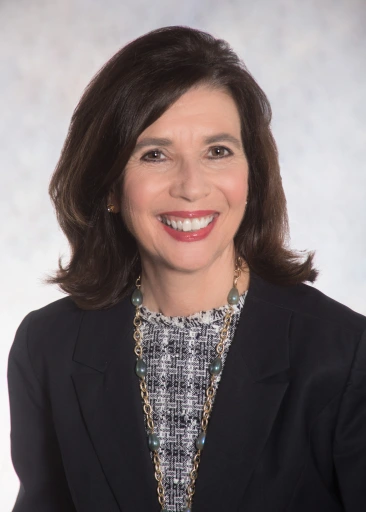 When I was young, I knew helping people was my passion; however, I did not know how that would translate into a career. Could I earn a living helping others? The simple answer is yes. Typically, when you think of careers that focus on helping people, you might think of jobs in the service industry like healthcare instead of those involving numbers. What many do not realize is that investment advising is more than just numbers. There are people behind the numbers. We are providing a service. And for me, it is the people who have become my passion, not the numbers. I feel so fortunate to have discovered and lived my purpose and passion throughout my career; my own life plan is helping other people discover and live theirs!
This became even more apparent when I participated and earned my Registered Life Planner® designation with the Kinder Institute of Life Planning. Through experiencing their signature methodology firsthand, I enhanced my interpersonal skills. At the heart of the training is an emphasis on really listening to clients and helping them to discover what is truly important, not just for their financial goals, but for their life goals. My goal as an investment advisor and Registered Life Planner® (RLP®) is to become an extension of my clients' families, someone whom they can trust, confide in, and receive peace of mind from.
Training with George Kinder and his talented team taught me that in order to help clients live their Life Plan, I had to live mine. Part of the training was to go through the Life Planning process myself: to feel the emotions evoked from answering the "Three Questions," to have those difficult conversations where you address your Obstacles, and ultimately develop a Vision that portrays a beautiful painting of the best version of your life. And yes, numbers do play a part of all of this, but as I like to say: they are only the backdrop.
Becoming an RLP® has many rewarding effects on my work as an investment advisor. It is so gratifying to know you have asked the "right" questions, not just the finance-driven ones, and learned the importance of listening—and I mean really listening. To "Pause" is an underrated skill and when used, you discover an authentic way to connect with others.
Thank you, Kinder Institute. You taught me to provide the space to invite deeper conversations, and thus positively impact the lives of my clients. You showed me that part of living my Life Plan is guiding my clients to develop and live their own.
Recently in a reflective period, I spent some time identifying my values and narrowed them down to three—not an easy task! After hours of pouring through numerous words and their definitions I decided on the following three:
Trusted
Compassion
Purpose
What I realized is, these values resonate with me not only personally, but professionally. As Senior Vice President, Investment Advisor at FinTrust Capital Advisors, our mission is to deliver financial peace of mind with unequaled confidence and conviction. We hope to help our clients live "A Richer Life." We have customized our Life Planning process by utilizing the knowledge gained from the Kinder Institute. It is truly an honor to help navigate clients through our process of "A Richer Life." As we like to put it—it's not about being "rich," rather, living a richer life!
In closing, as John D. Rockefeller once said,
"If your only goal is to become rich, you'll never achieve it."
---
Donna Rasile is a Senior Vice President, Investment Advisor at FinTrust Capital Advisors and a Registered Life Planner®, RLP®. She has over 30 years of experience in the investment industry. Donna focuses on helping clients achieve their financial and life goals by employing her holistic and customized approach. She prides herself on developing a deep connection with her clients and her goal of delivering the best in client service. She has been recognized in Fortune Magazine, Wall Street Journal and Charlotte magazine.
Donna Rasile, Registered Life Planner®
Senior Vice President, Investment Advisor | FinTrust Capital Advisors
5428 Carmel Park Drive, Suite 100 Charlotte, NC 28226
Phone: 864.626.5784 |704-519-8284 Fax: 864.288.5218
drasile@fintrustadvisors.com | www.fintrustadvisors.com