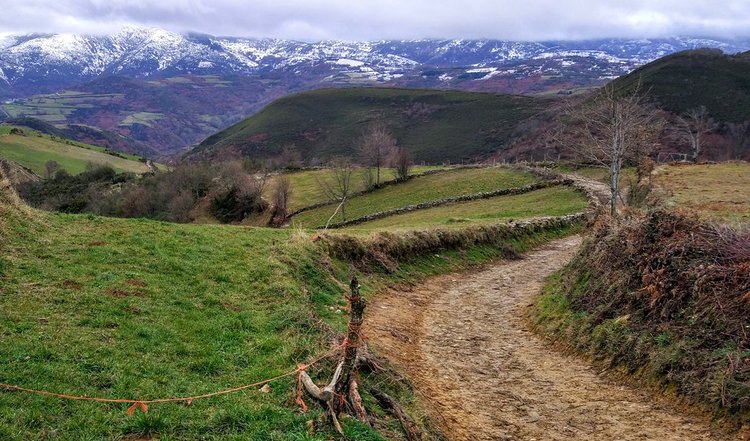 By Adam Wells
Each time I think about Life Planning and how it's helped me, I can't help but smile.
The dictionary definition of the verb evoke means to bring a feeling, memory, or picture into the mind.
'the smells, sounds and colours evoked pleasant memories of his childhood'.
As a life planner, through the EVOKE® process, I invite you to tell the living story of your life. I get the privilege to listen to your past, present and, in particular, the yet to be written story of your future.
Telling your life story is important because every story has the power to inform, inspire, guide, persuade, entertain, educate, open hearts, create laughter/tears, heal and transform.
In times past, elders in traditional communities, through stories, fairytales and myths, passed down through the generations their customs, culture and wisdom to ensure survival of the community. Rituals and stories helped the individual to see the world more clearly and equally make sense of their 'place' within it.
In modern times, such cultural traditions, in many ways, have been lost. The industrial age undermined our connection to nature and the individual is now left to fathom out by themselves how to transition through never ending change. Ecological crisis, climate change, ethnic conflict, global warfare, financial debt crisis are all examples of immediate challenges for today's communities.
The EVOKE® life planning process involves answering four questions. The first three questions ask you to consider your life:
I want you to imagine that you are financially secure, that you have enough money to take care of your needs, now and in the future. The question is…how would you live your life? Would you change anything? Let yourself go. Don't hold back on your dreams. Describe a life that is complete, that is richly yours.
This time you visit your doctor who tells you that you have only 5-10 years to live. The good part is that you won't ever feel sick. The bad news is that you will have no notice of the moment of your death. What will you do in the time you have remaining to live? Will you change your life and how will you do it?
This time your doctor shocks you with the news that you only have one day left to live. Notice what feelings arise as you confront your very real mortality. Ask yourself: What did I miss?, Who did I not get to be? What did I not get to do?

The fourth question goes beyond your life and asks you to contemplate your vision for a better world future and what you can do to create the world you would wish to live in.


Imagine you are the wise elder of your family and community. What world you would like your grandchildren, great grandchildren, great, great grandchildren to live in? What lifestyle changes/actions (large or small) can you take today to ensure the sustainbility of the human family and natural world around you for generations to come?
Whilst walking Spain's Camino de Santiago pilgrimage path a few years ago, I met Paul. He told me the following story:
On my first Camino ten years ago, an elderly man in his eighties would always be the last person to arrive at the hostel. I watched him almost collapse into his bunk bed for the first three consecutive nights of the Camino journey and because of his frailty, during each of those nights, I was convinced that he was going to die in his sleep And frighteningly, on each arrival, he was more exhausted than the day before.
I finished my Camino walk in Santiago de Compostela 790km/500 miles later, toured around the Galicia region and returned back to Santiago. By now it would have been around seven weeks since I started the Camino walk in St Jean Pied-de-Port. Anyway, one afternoon, I went for lunch in a restaurant. Whilst I was eating, the door opened and, you never guess what, in walked that old man. Our eyes connected with an intensity: you remember the pilgrims from the beginning of your Camino. I got up from the table, walked over to him and we hugged each other. He told me that he had just arrived into Santiago de Compostela and finished his Camino that morning. I cried in that moment and I also learned an important life lesson: 'age is not a barrier to doing anything if the will is there.'
If 'age is not a barrier to doing anything if the will is there', what will you do today to transform your world and the world around you?
After all, to evoke the story of your life may well be your greatest legacy of all.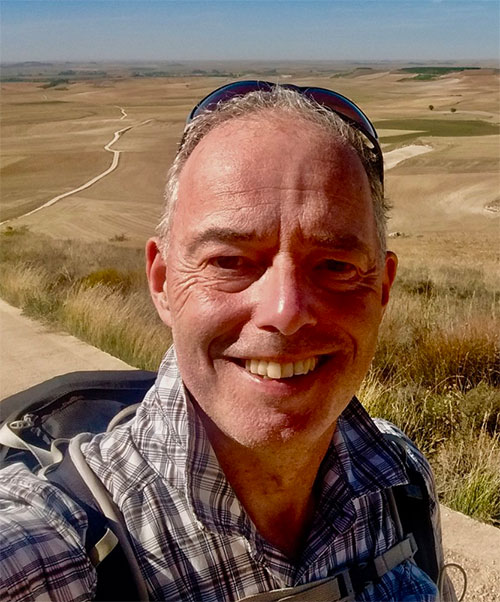 Adam Wells
Life Planner & Personal Coach | El Camino Ltd
http://adamwells.com