By Scott Malcolm, CFP®, SSA, RLP®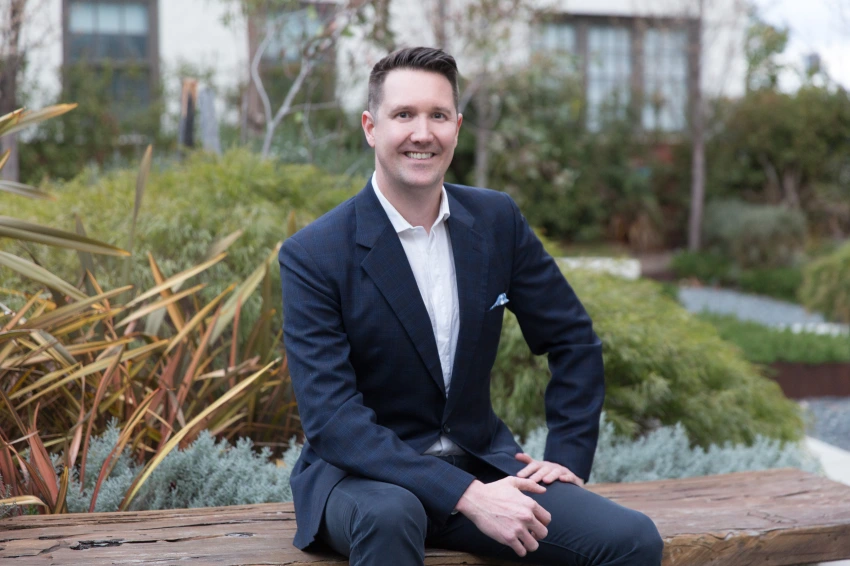 I am still working on the answer to that question. At the age of 20, I stumbled into a Financial Planning Assistant position, where I performed research and technical elements for an adviser. At first glance, many would think that this wasn't my version of "living the dream," but it sure ticked a lot of boxes for that point in my life. I was a kid who didn't know what he wanted to do, but I was okay with maths and enjoyed computers.
Around this time, my mentor had embarked on incorporating financial life planning into his business. At age 25, I had a few years of experience doing face-to-face work with clients and I was fortunate to be introduced to this new method. In 2005, I traveled to the US to attend the EVOKE® Life Planning Training with The Kinder Institute of Life Planning. Having taken the 2-Day Seven Stages of Money Maturity Workshop with George Kinder in Australia in the early 2000s, I thought I knew what I was getting into. As I flew over, I mentally prepared for another course on how to better serve my clients. I had doubts around being so young and working with clients as their financial planner. The experiential training wasn't what I expected, but it was exactly what I needed. The course allowed me to look closely at my own life and how learning to better serve myself could be extended to being a better financial planner to my clients.
Going through the 5-Day training program and the subsequent Life Planning Mentorship was life-changing, both personally and professionally. I began to step into and live a more authentic life. I gave myself permission to focus on my own personal aspirations, including my desire to find a life partner. The inward focus led to outward changes that my clients, in particular, could feel. Living this more authentic life allowed me to hold space for my clients to explore their own life ambitions, empowered by a new relationship with money.
I often say that the one commonality all of us human beings have is that we are all born into the financial system in which we live. The system is far from perfect, but when we choose to engage with the system, we can learn how to live, be, and thrive in it!
Part of the Kinder training is exploring the client's responses to the "Three Questions". We do this with all of our clients, and the responses provide insights and depth when building new relationships. I find the questions useful for checking in and assisting clients as they embark on their life transitions. I also use them myself as a personal reframe and focusing tool for my own life journey.
Fast forward a few years and the Global Financial Crisis hit. I was going through many life changes: I had just connected with my soon-to-be life partner (we've been together 12 years now) and while beginning to establish our lives together, I found myself without a job. Contemplating my next step, I redid my "Three Questions" and was confronted with the realization that I wanted to run my own business, along with a few other dreams and experiences, including living in another city. (I still have "live in NYC" on the list but that will have to wait until a post-COVID world.)
And so, my practice, Money Mechanics was born. My mission is to bring together human elements and technical expertise to help clients achieve their life and wealth goals. In practice this has meant finding the clients who want to go deep. I align with clients that want to gain a better understanding of what brings their life meaning and how their money can support that journey. I also love planting seeds with those clients who are not aware of these deeper elements in their relationship to money.
I am still working on the answer to the question of "What do you want to be when you grow up?," but the EVOKE® Life Planning method has taught me that living a more authentic personal life is the key to professional success, even if you still haven't figured out all of the details. I still have many professional goals to set, plan, and achieve, but I have reached a level of comfort–regular new client referrals and professional and personal relationships and engagements–which does leave me thinking I am "living the dream" or at least the current COVID version of it!
---
Scott Malcolm, CFP®, SSA, RLP® has been awarded the internationally recognised Certified Financial Planner designation from the Financial Planning Association of Australia and is Director of Money Mechanics. Money Mechanics is a fee for service financial advice firm that partners with clients in Melbourne, Canberra, Newcastle, and Sydney to achieve their life and wealth outcomes.
Money Mechanics Pty Ltd (ABN 64 136 066 272) is a Corporate Authorised Representative (No. 336429) of Infocus Securities Australia Pty Ltd (ABN 47 097 797 049) AFSL and Australian Credit Licence No. 236523