The Seven Stages of Money Maturity® Training
Friday, September 22 – Saturday, September 23 | 9am – 5:30pm EDT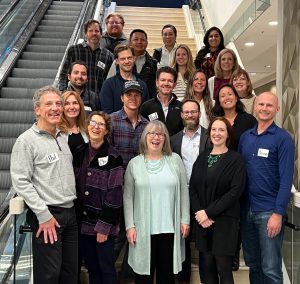 Provides 10 CEs for CFP® professionals.
Presented by Mary Zimmerman and Scott Frank
THE PROMENADE II BUILDING, Picasso Conference Room (2nd Floor), 1230 Peachtree Street, Atlanta, GA, 30309
Learn how to guide clients to discover what drives their relationship to money and how to change those dynamics to create greater, more meaningful lives.
This two-day course dives into peoples' actual decision-drivers and unexamined biases toward money, using listening exercises and storytelling based on The Seven Stages of Money Maturity philosophy. You'll learn how to guide clients to discover their decision-making processes, biases, and assumptions around money, so they can work with you to create greater agency and meaning in their lives.
Many financial planners and their clients struggle with understanding what keeps clients from following through on financial plans and advice. This course teaches you to help them uncover their unexamined financial habits and give them a deeper understanding of what drives – or could drive – their relationship to money. When clients understand more about why they make financial decisions, and can discuss those issues, you can work with them to make more empowering financial plans.
After going through a series of listening exercises and learning from stories that demonstrate the Seven Stages progression, you'll be able to recognize each stage in your clients' situations and be able to offer your best planning and support for each unique combination. You'll become a better listener and will learn how to more deeply understand clients' – and your own – attitudes, biases, and habits around money.
This course also introduces the EVOKE Life Planning methodology as a framework for facilitating empathetic, open-ended conversations with clients to help them discover the meaning they give to money in their lives, and why. (This course can, however, be taken after the EVOKE course.)
More than 20 years ago, George Kinder's book, The Seven Stages of Money Maturity, launched the financial life planning movement, and the ideas in it still fuel this course, while having been continuously adapted, improved, and refined for changing circumstances. The core philosophy of this curriculum is that people can learn to control what money means to and can do for them instead of being controlled by it. When you finish this course, you'll be more aware of and confident in your individual, independent relationship with money, both personally and as a financial professional, and will be able to guide clients through the same process. 
$1,183 Early Rate until August 22; $1,315 Standard Rate
(Receive 5% off the course fee when you use promo code XYPNLIVE2023)
"Practicing life planning rather than the conventional form of financial planning should be required of every financial advisor. Helping others to live their desired life and achieve their goals is much more valuable than having the highest value portfolio."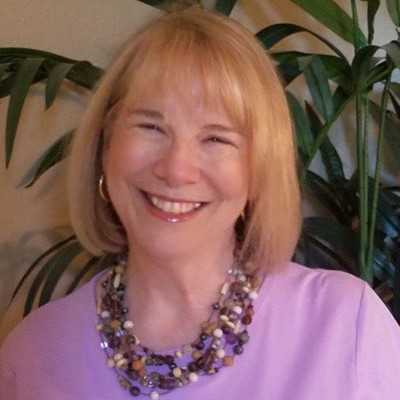 Mary Zimmerman has a passion for talking about money and meaning. This passion has taken her around the globe, most recently to India, to lead The Seven Stages of Money Maturity® Training, based on the work of George Kinder. She is the owner of PATH Financial Strategies, LLC, in Chandler, Arizona. PATH is an acronym for "planning at the heart." Mary is one of the founding members of the Kinder Institute of Life Planning and is the first certified faculty member of the Institute in the United States. She is a former board member of the Financial Planning Association of Greater Phoenix and is trained in The Art of Hosting Conversations about Money. She is certified in Levels I and II of Spiral Dynamics. Mary is a member of the National Association of Tax Professionals, the National Society of Accountants, American Mensa, and the Nazrudin Project, a global think-tank of CFP® professionals and others dedicated to the human and spiritual aspects of money.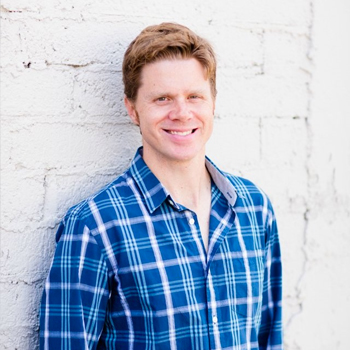 Scott Frank is the founder of Stone Steps Financial, a financial planning and investment management firm located in Encinitas, CA that helps families and professionals align their money with life. He is passionate about pursuing a life-long learning model in order to best serve his clients and holds the Chartered Financial Analyst (CFA), Certified Financial Planner™ (CFP®), and Registered Life Planner® (RLP®) designations. Scott was named to Investment News 40 under 40 in 2019 and has contributed to numerous articles on personal finance for the Los Angeles Times, CNBC, the Washington Post, and USA Today. When he's not helping clients pursue their financial goals, you'll find Scott co-hosting, Real Personal Finance, where he and another financial advisor break down listener's personal finance questions into easily digestible answers, training advisors the EVOKE® process at Kinder Institute of Life Planning, surfing, or hanging out in Cardiff, where he lives with his wife and two boys.